https://www.ebnorge.no/hva-er-en-temperatur-og-hvordan-males-en-riktig-temperatur-er-det-mulig-a-fastsla-riktig-temperatur-ved-a-lese-av-ett-malepunkt/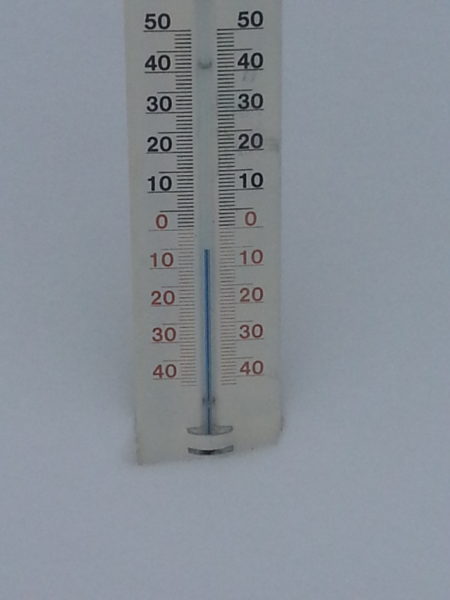 En temperatur er aldri statisk, en temperatur er alltid i forandring.
Undertegnede antar det er få som forstår og har tenkt mye over hva en temperatur egentlig er, derfor er ofte diskusjonen rundt dette tema lite fornuftig og relevant. FNs CO2 svindel underbygges for en stor del av påstander om endringer av temperatur de siste 100 til 150 år, etter vi begynte å registre temperaturer her på jorden.
I dag måles temperatur på mange måter, de mest avanserte metoder skjer fra satellitter  som kretser kloden. Det benyttes lasere som måler bølgelengder og derved hastighet/svingninger på atomer/molekyler.
Ved det absolutte nullpunkt, den laveste temperatur som er mulig ligger alle atomer/molekyler helt i ro, det finnes ingen bevegelse overhodet når temperaturen er minus 273,15 C, det absolutte nullpunkt. En temperatur er et mål på hvor raskt atomer/molekyler beveger seg, enkelt forklart.
Gjør gjerne et lite eksperiment: Du kan kjøpe eksempelvis 10 stk nøyaktige termometer som viser temperaturen med en nøyaktighet på 0,1 grad C, (de koster cirka 400 kr pr stk) og heng dem så opp på ti forskjellige steder på din tomt/eiendom. Noen henger du høyt andre like over bakken. Du begynner så å avlese disse termometer 5 ganger pr døgn, skriv ned alle målinger. Etter ett par dager/uker/måneder eller år (avhengig av din tålmodighet og tid) vil du bli overrasket, veldig overrasket. Du vil oppdage at du måler 10 forskjellige temperaturer ved hver avlesning, du måler aldri to helt like temperaturer. Avhengig av din eiendoms beliggenhet og størrelse vil du oppleve en forskjell på avlesningene  mellom  0,5 til 4-5 grader ved samme avlesning. På spørsmål om hva temperaturen er hjemme hos deg kan du ikke lenger si 23 grader C, du må eksempelvis svare temperaturen er nå mellom 22 og 24 grader. 
Undertegnede har vokst opp i et agurkgartneri og siden drevet gartneriet, da lærer en mye om temperaturer. Skal agurk planter produsere optimalt er de meget kravstore til varierende temperatur gjennom døgnet, en lærer da en temperatur er ikke alltid en temperatur. Det finnes en mørk og en lys temperatur, fuktig og tørr temperatur. Husk, en temperatur er et mål på hvor raskt atomer/molekyler beveger seg, og lys inneholder energi som får molekyler til å bevege seg raskere, noe som hever temperaturen. Diffust lys kan heve temperaturen ganske mye, derfor er det viktig å måle temperaturer på samme måte, under samme forhold (overskyet/klarvær) på samme sted med samme type instrumenter for å kunne gjøre relevante sammenlikninger av forskjellige målinger. Siden to dager aldri er/har vært like når det gjelder vær/klima kan heller aldri to forskjellige temperatur målinger per definisjon sammenliknes 100 % da de er gjort under forskjellige forhold.
Poenget i dette skrivet: vi måler i dag temperaturer med helt andre metoder enn vi gjorde for 200 – 150 – 100 og 50 år siden.  Dagens målemetoder er ikke sammenliknbare med de metoder vi benyttet for 150 og 100 år siden. Det som blir ansett som riktig temperatur for 100 år siden, basert på de målinger som ble foretatt den gang, er kun et grovt anslag av hva den riktige gjennomsnitts temperatur var for 100 år siden. Dagens teknologi som fra satellitter kan måle en ganske nøyaktig gjennomsnitts temperatur er overhodet ikke sammenliknbar med tidligere tiders enkle målemetoder.
Hva var «riktig» temperatur i Holmestrand 29-01-2019 kl 17,00?  Nede (under fjellet) på torvet i Holmestrand sentrum var temperaturen – 10,5 grader.  Oppe på fjellet var temperaturen – 11,5 til – 12,5 grader, og på Hynås sletta (ved hoppbakkene) var det minus 16 kalde. Hvordan kan en beskrive «riktig» temperatur i Holmestrand på dette tidspunkt ved å oppgi en bestemt temperatur?  Hvordan kan noen påstå temperaturen har steget eller sunket eksempelvis 0,5 eller 1 grad de siste 100 år når de baserer sine påstander på vidt forskjellige målinger foretatt på forskjellige steder med forskjellige typer instrumenter og teknologier? Forstår naive grønne fjoller hva en temperatur er, overhodet?
Her i Norge, og Europa, er hele styringen av samfunnet dominert av personer som tror på FNs CO2 svindel.Hvorfor har vi overlatt styringen av vårt samfunn til personer som vet og kan lite og åpenbart forstår enda mindre? FNs CO2 svindel er basert på drømmer og fantasier som ønskes brukt for å nå politiske mål, mål som nå ødelegger Europa både økonomisk og sosialt. Vi lever i en tragisk tid, forsiktig sagt.
Når noen hevder, basert på det som er gjort av temperaturmålinger de siste 150 år, at temperaturen på jorden stiger eller synker så snakker de i beste fall mot bedre vitende. Ingen kan i dag hevde med rimelig sikkerhet at temperaturen, basert på målinger, har gått opp eller ned eksempelvis 0,5 grad C de siste 100 år. Ingen vet det eksakte svar, derfor er alle påstander ren «ønsketenkning» som «naive grønne» bruker for å underbygge sin egen agenda/FNs CO2 svindel.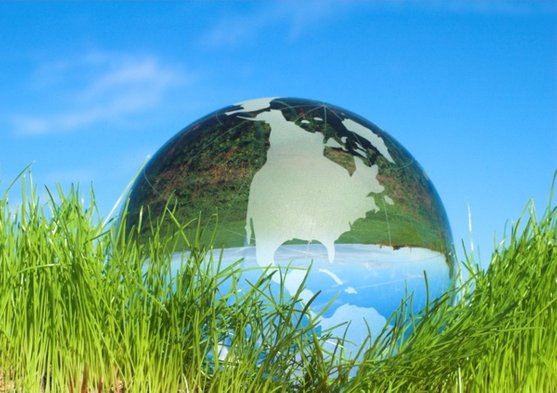 Det vi vet med 100 % sikkerhet,  aktiviteten på solen er svakt varierende og disse små variasjoner er hva som styrer og påvirker gjennomsnitts temperaturen på vår jordklode. Det foregår mye lokalt her på jorden, som vulkanutbrudd og nedslag fra verdensrommet, som opp gjennom historien har gitt store utslag på temperatur og klima. Vi mennesker er bitte bitte små i den store sammenheng, det må være vårt store ego som får oss til å tro vi har betydning i den store sammenheng. Vi mennesker på jorden frigjør i dag ved bruk av hydrokarboner cirka 37-38 Giga tonn CO2 pr år, som slippes ut i naturens buffersystem som inneholder cirka 300 000 Giga tonn CO2.  Slipper vi ut dagens mengde i 100 år fremover øker vi CO2 mengden med cirka 1,3 %, noe som er totalt uten betydning for noe som helst.