https://klimarealisme.dk/2019/02/24/temperaturer-gennem-10-000-aar/
Temperaturer gennem 10.000 år
Liste af temperaturdata gennem den igangværende mellemistid. Samlingen vil nu og da blive opdateret. Udbuddet af forskningsresultater på dette felt er stort og vi vægter hvad vi finder mest relevant som følger:
Grundet det store udbud af resultater giver det mening at prioritere de nyeste arbejder først. Således har vi flest resultater med fra årene 2016-2018 i denne opgørelse.
Vi foretrækker resultater der til en vis grad gør det muligt at sammenligne nutidens temperaturer med fortidens
Vi foretrækker resultater der ikke er splejsning af flere forskellige data typer, men helst én fortløbende dataserie. En udbredt fejl i klimavidenskaben er at man sammensætter f.eks. træringe-data med målte temperaturer for de seneste år. Ofte endda til trods for at trædata faktisk findes for de senere år. Variationer i temperaturdata fra trædata kan være mindre end de faktiske temperaturvariationer. Derfor kan det give en kunstig "unik" variation i data idet man går fra trædata over i målte temperaturer med mere variation.
Vi er lidt forsigtige med at bruge multi-proxier af vidt forskellige datatyper. Forskellige datatyper kan peake med forskellig timing og sammenblandingen kan derfor give udtryk af for lidt variation.
Vi foretrækker ikke dataset hvor nogle år er udjævnet med 40-50 års gennemsnit mens nyere år kun er udjævnet med 5 års gennemsnit. Igen, dette giver kunstigt indtryk af mere "unik" variation i de seneste år.
Vi foretrækker data hvor de seneste år ikke er baseret på relativt få dataset som grundlag.
Vi foretrækker ikke dataset med kendte større kontroverser.
Vi har ikke mulighed for at gennemgå alle dataset i detaljer.
Hvorfor er der forskel på den måde forskellige data typer varierer på?
Som et lille tænkt eksempel kan vi se på en situation hvor vi har et køligt område med en moderat mængde træer. Tiderne skifter, det bliver varmere og træerne vokser bedre, træringene bliver større. Varmen detekteres rigtig fint i træringene. 30 år senere med endnu større varme og bedre levehvilkår, så har flere træer formået at skydde op, overleve og vokse sig store. Tætheden af træer bliver større. Således kan vores gamle træ nu stå mere i skygge eller være i større konkurence med de andre træer om vand og næringsstoffer. Således er væksthastigheden stagneret for det enkelte træ vi måler træringe på – trods mere varme. Træringe kan ikke længere illustrere temperturstigningen.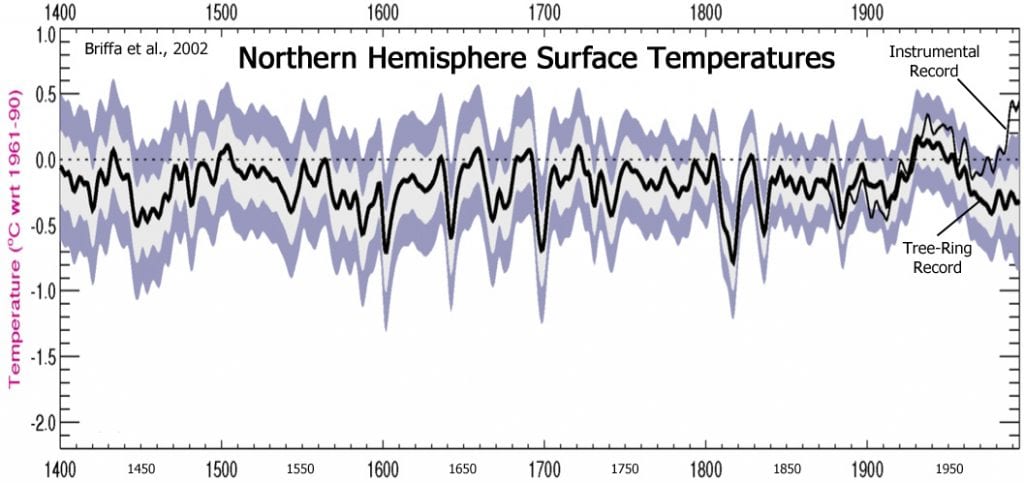 "Divergensproblemet" – at træringedata ofte ikke viser opvarmningen efter ca 1960 – giver naturligvis den bekymring at trædata heller ikke gengiver temeperaturstigninger i fortiden . Bekymringen er, at trædata over længere perioder giver for flade temperaturgrafer: En overgang fra temperaturer baseret på trædata til målte temperaturer kan derfor nemt give en "unik" variation i de målte temperaturer. En kunstig "hockey stick" graf.
Der findes ikke idag et veldokumenteret solidt "konsensus" mht. hvorfor trædata har disse problemer – endskønt forklaringer som foreslået herover er ret oplagte.
Nogle har foreslået at den manglende evne for enkelt-træer til at reflektere varmen efter 1960 skyldes sur nedbør fra menneskets udledninger.
Sur-nedbørs-forklaringen har dog det problem at trædata ganske ofte stammer fra afsides områder på kloden hvor den sure nedbør er særdeles beskeden.
Vi har i de senere år set temperatur-multiproxier hvor man så har brugt en mindre andel af trædataset. Disse multidata arbejder viser mere variation i fortiden og den varme middelalder bliver lidt mere synlig i disse grafer. Men at bruge "bare nogle få trædataset" i multiproxier svarer vel lidt til kun at "hælde lidt vand i benzinen"? Hvad er formålet med overhovedet at forringe data med træserier? Hvis man vil så tæt på korrekte historiske temperaturer som muligt?
IPCC:
Velvidende at der er problemer ved at sætte f.eks. trædata sammen med direkte måte temperaturer, så har IPCC gjort dette. Det kan begrænse fortidens udsving i forhold til nutidens der så kan forekomme "unike".
IPCC har tilmed på nogle af deres vigtigste grafer for fortidens temperaturer udført "Gaussian 30-50 years" smoothing på gamle data alt imens man har vist de seneste års instrumental data med 5 års smoothing. Igen, dette danner kunstige "hockey-sticks".
IPCC har i et påfaldende omfang (gen)brugt data fra blot en håndfuld forskere til at vise deres såkaldte "hockeystick" grafer. Visse af netop disse forskere har siden indgået i centrale IPCC funktioner såsom håndtering af indkommende kritik før udgivelse af nye IPCC rapporter samt i ledende roller.
SUMMA:
Herunder er listet nogle af de mange resultater for fortidens temperaturer der er til rådighed. Mange af disse er ikke brugt af IPCC. Der findes meget materiale både med og uden "hockeystick" form der ikke er vist i det følgende.
Nærværende liste omhandler rekonstruerede temperaturforløb for de sidste ca 10.000 år.
For rekonstruerede temperaturforløb de seneste 2000 år se: https://klimarealisme.dk/2019/02/24/temperaturer-gennem-2000-aar/
For rekonstruerede temperaturforløb de seneste 200 år se: https://klimarealisme.dk/2019/02/24/temperaturer-gennem-200-aar/
Thank you to Pierre Gosselin and Kenneth Richards from www.notrickszone.com for their great work. You guys are the best! 
PS: Hvis i kender til et resultat der burde komme med – der opfølger grundkravene formuleret – så skriv det i kommentarerne. Helst af nyere dato, fra 2016 og frem om muligt. Altså helst fortløbende dataset med samme datatype og behandling hele vejen igennem, og helst så vi direkte kan se moderne tid også.
ALPERNE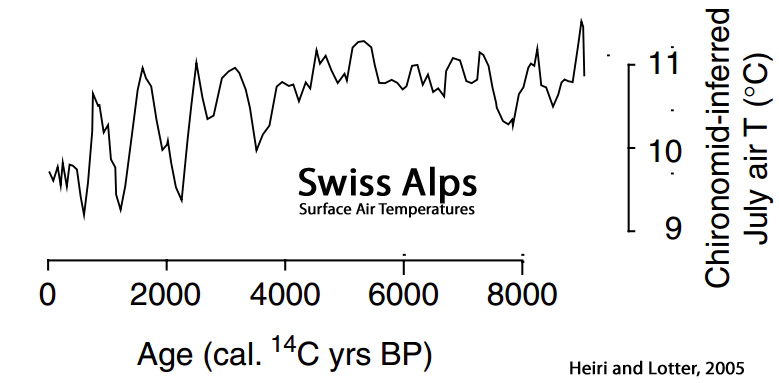 ANTARKTIS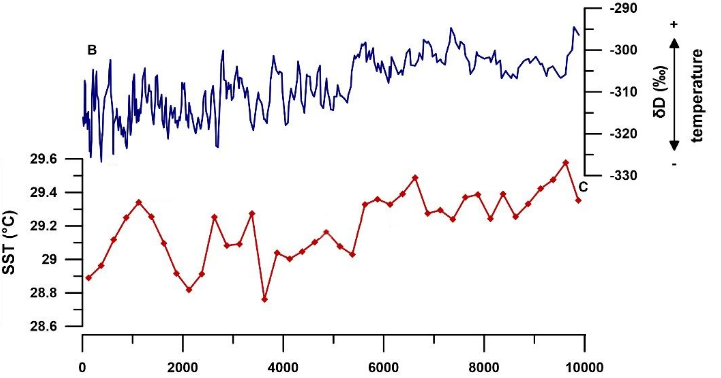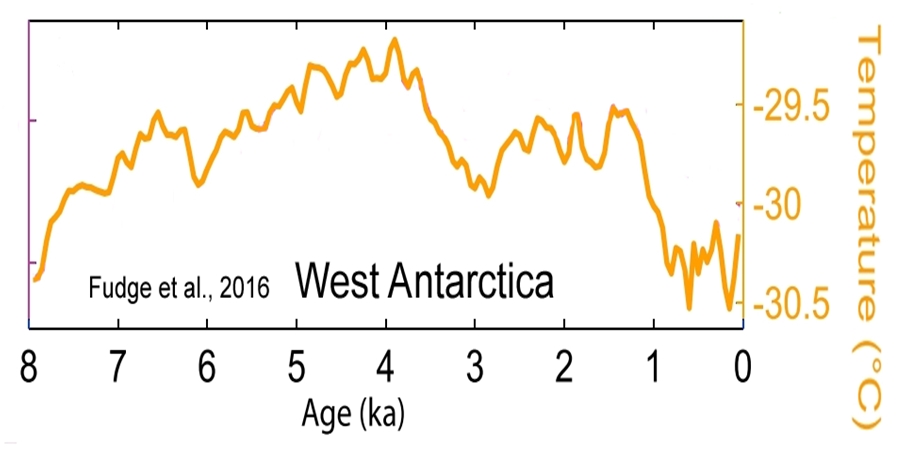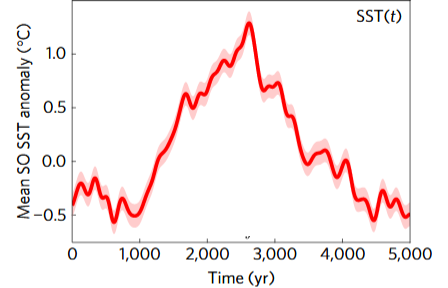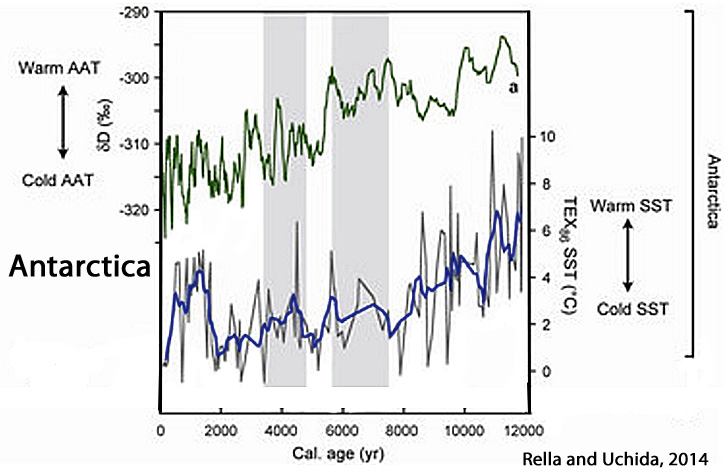 ARKTIS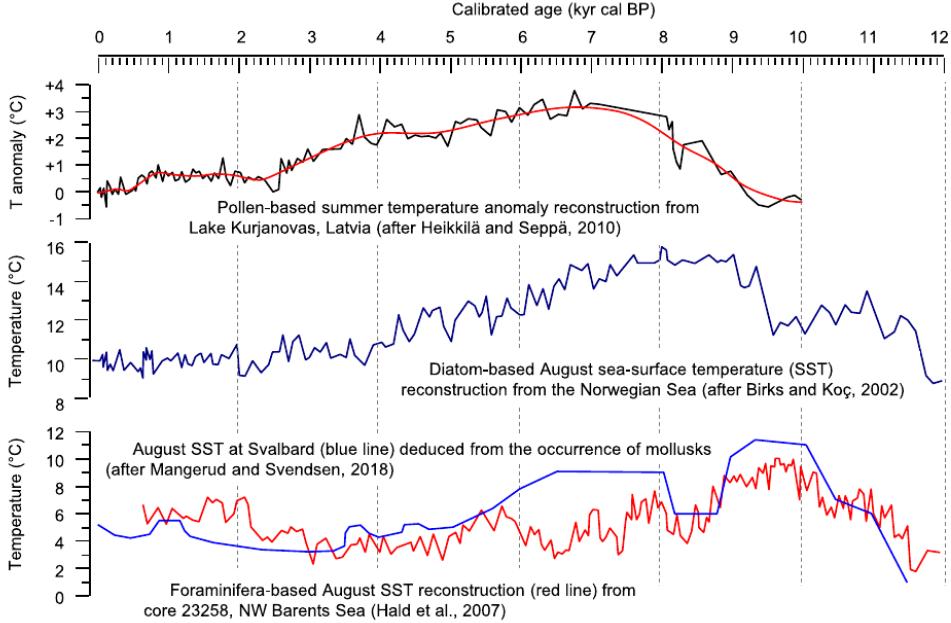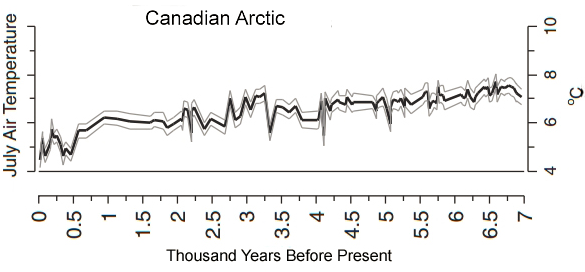 ASIEN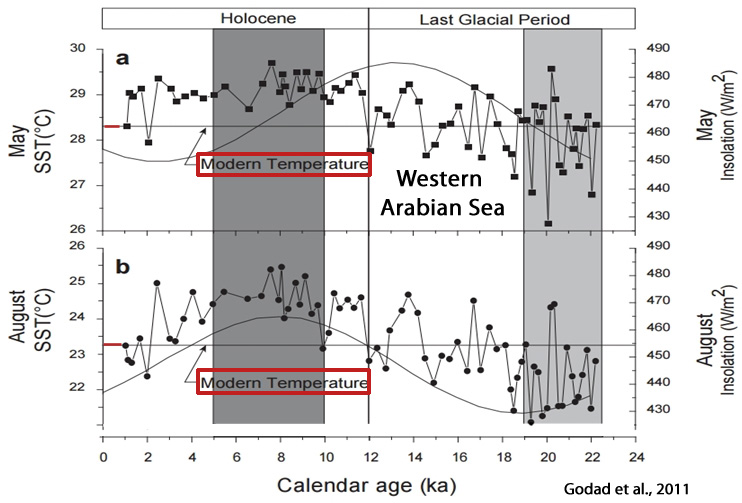 ATLANTERHAVET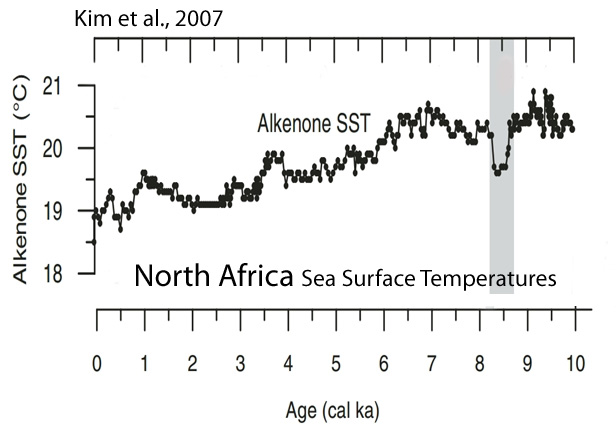 AUSTRALIEN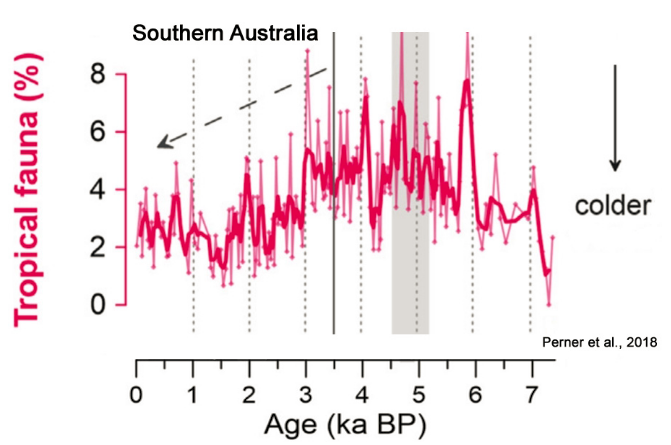 CANADA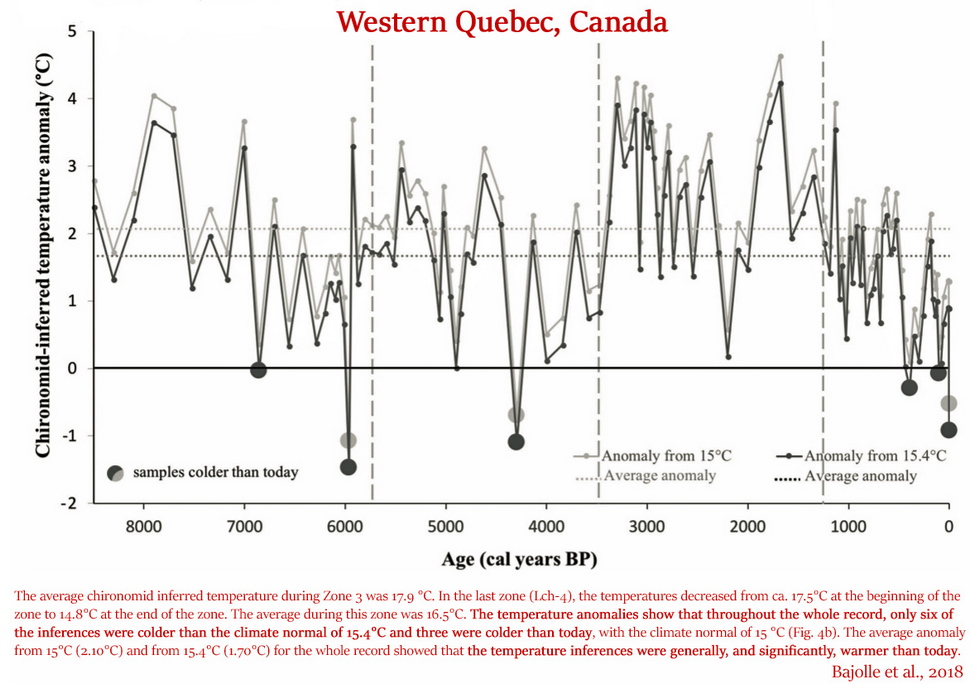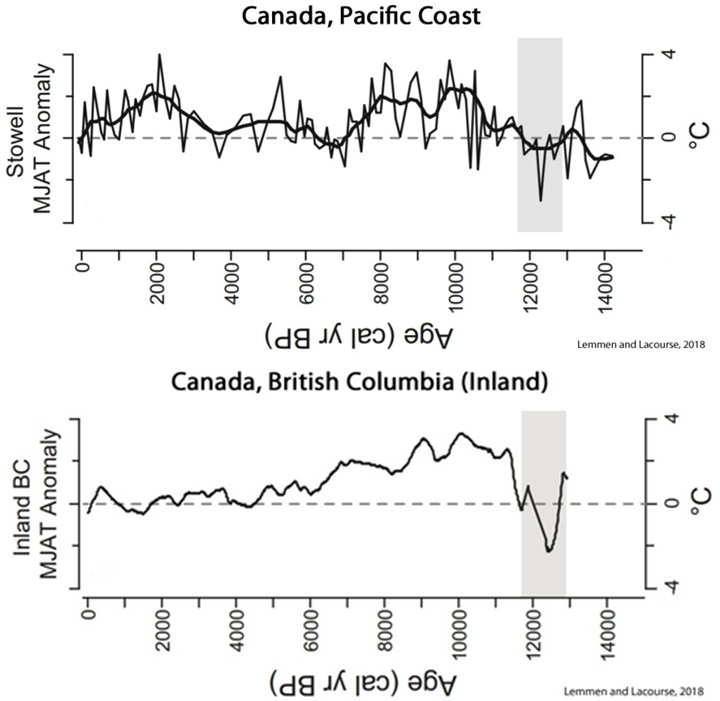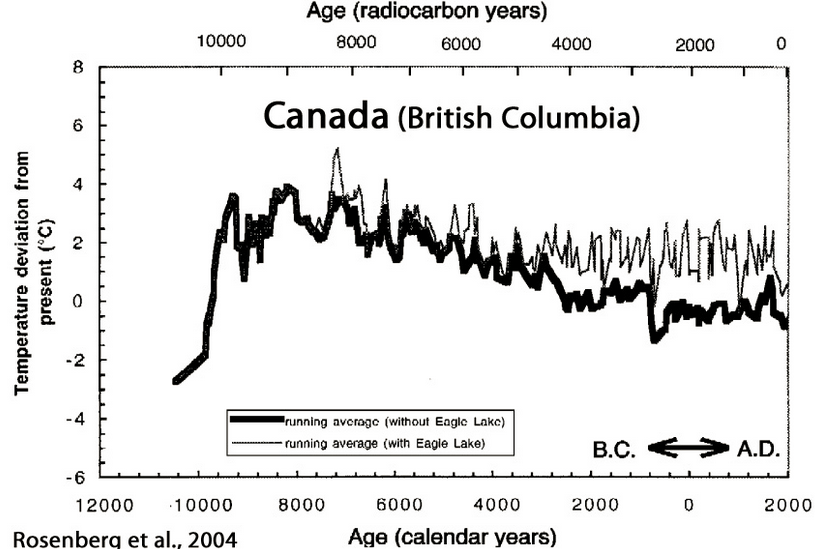 EUROPA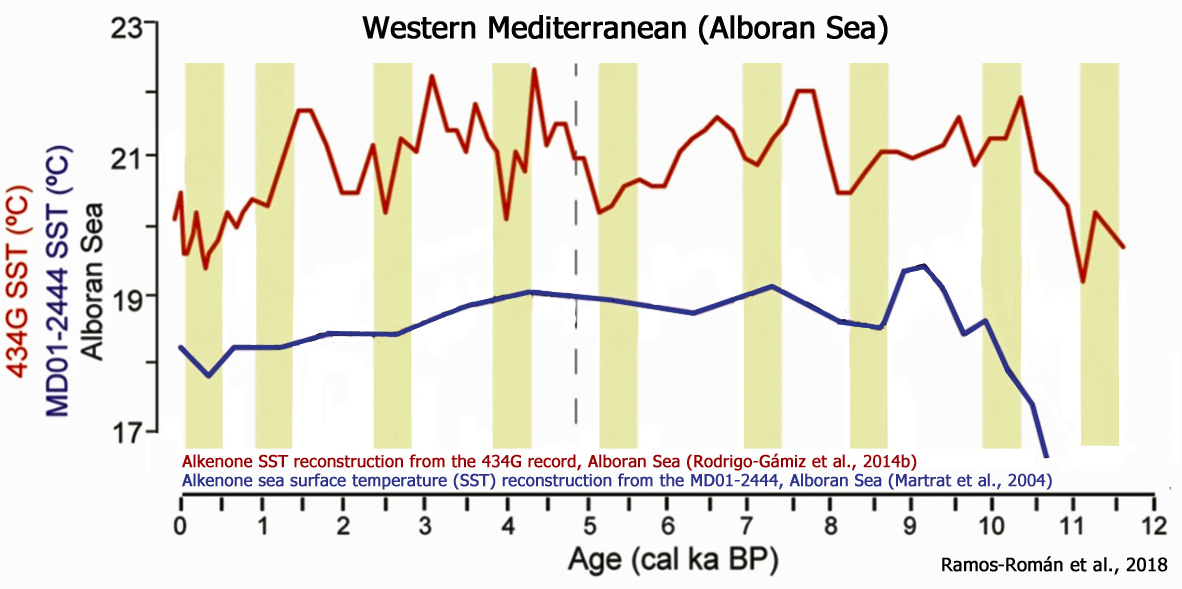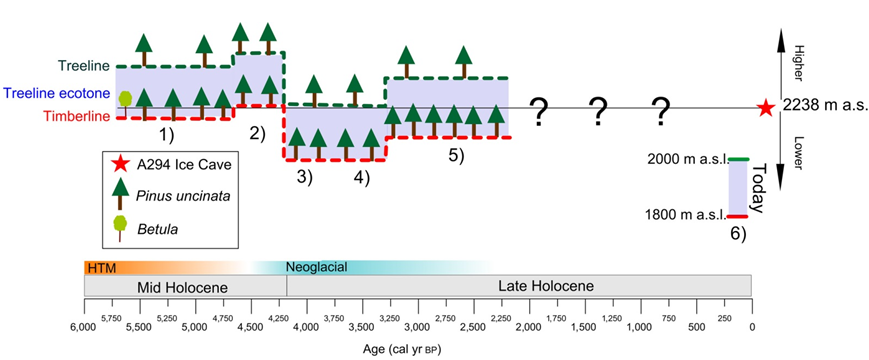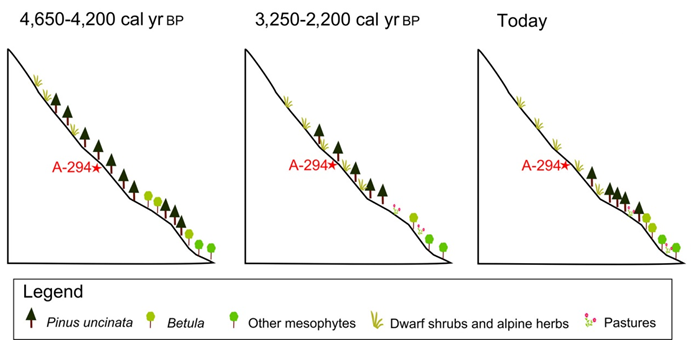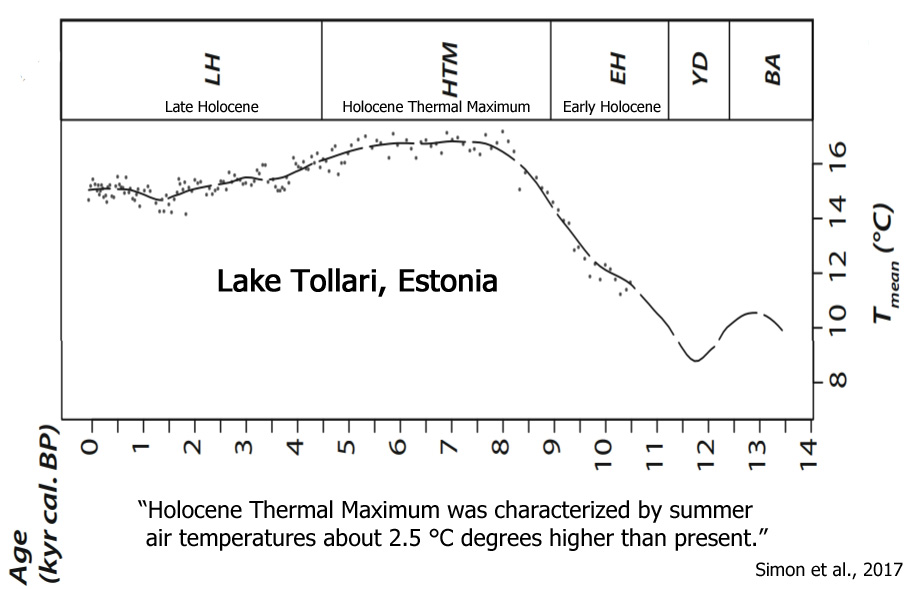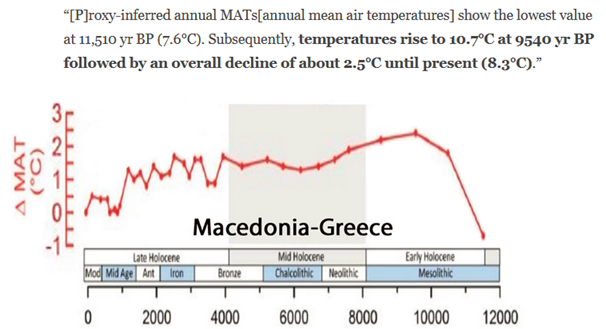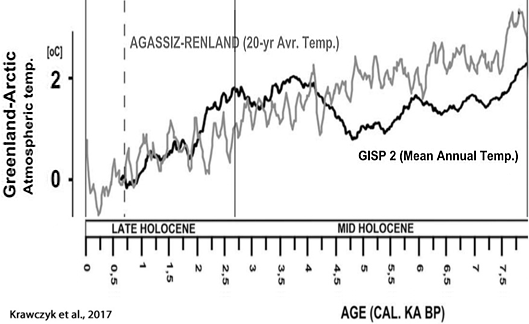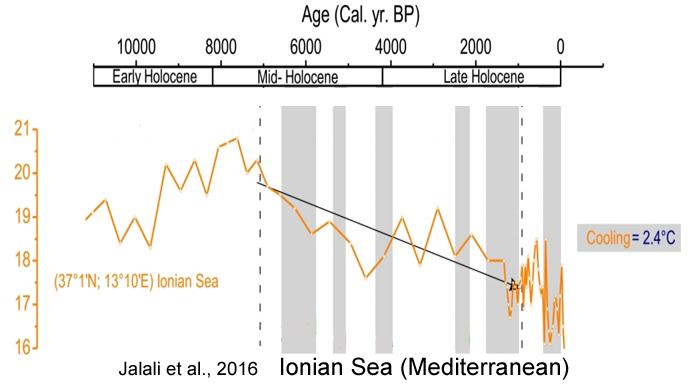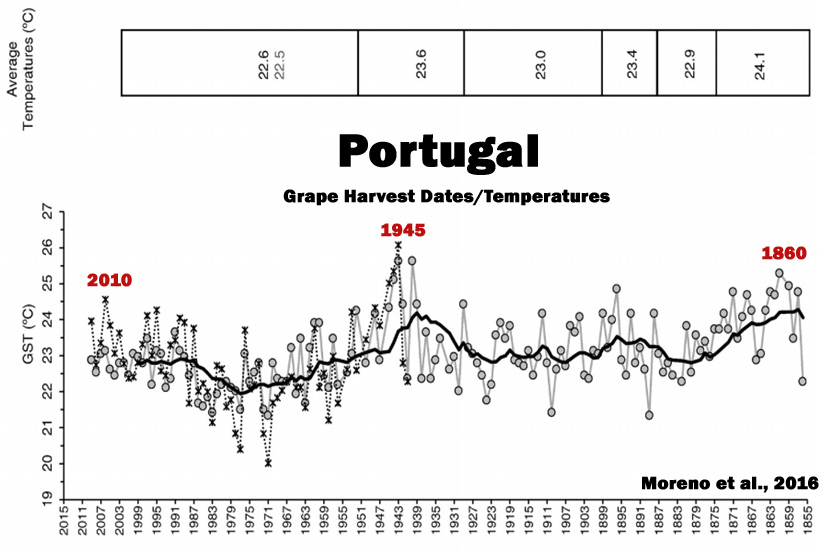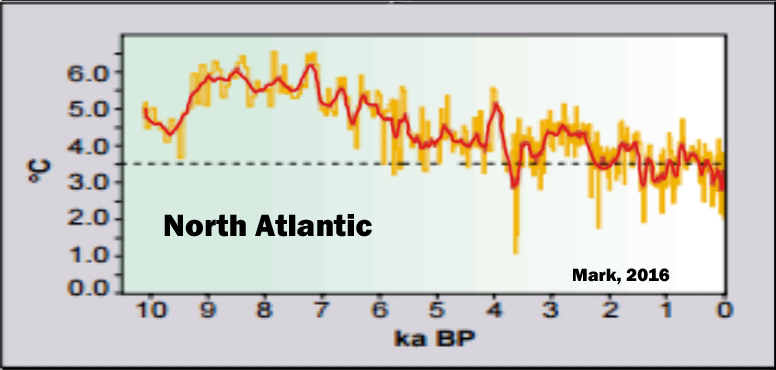 GRØNLAND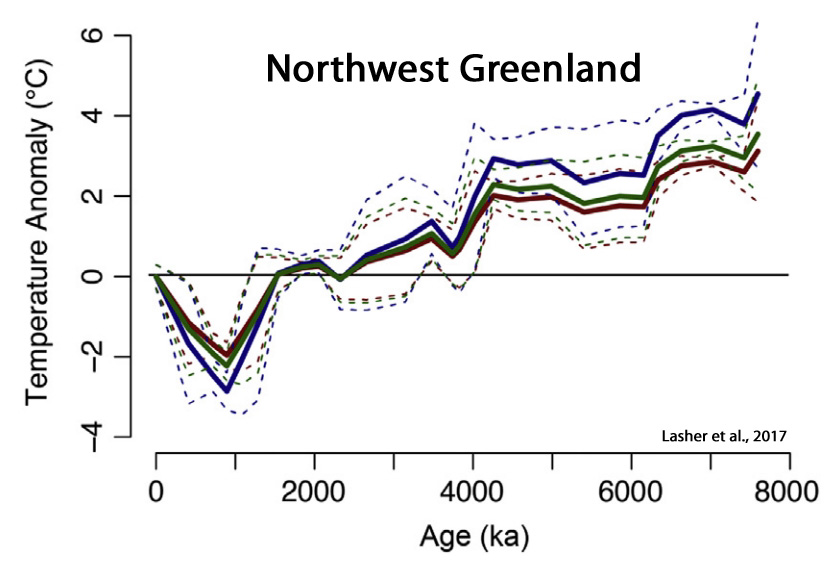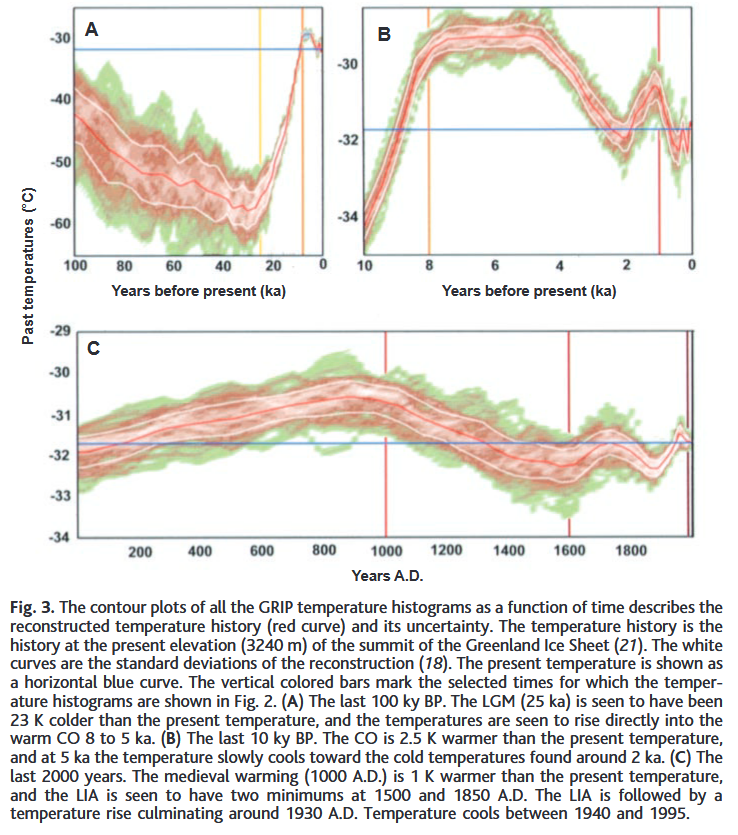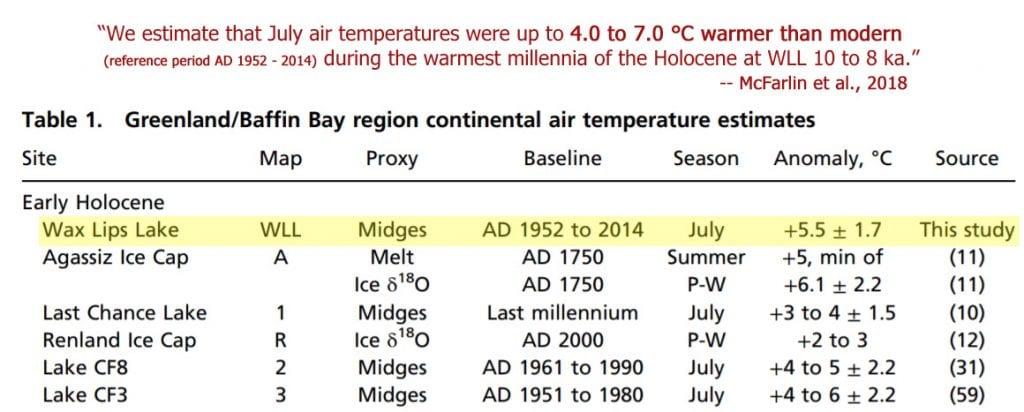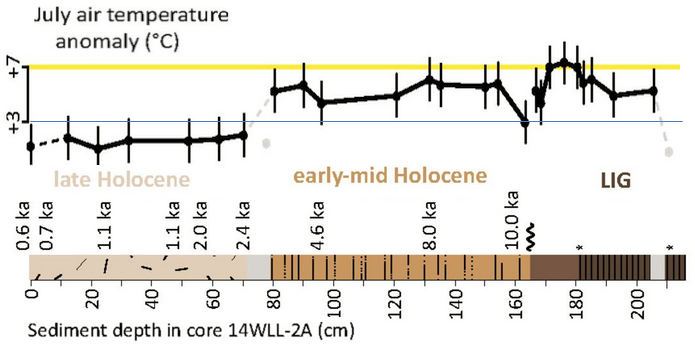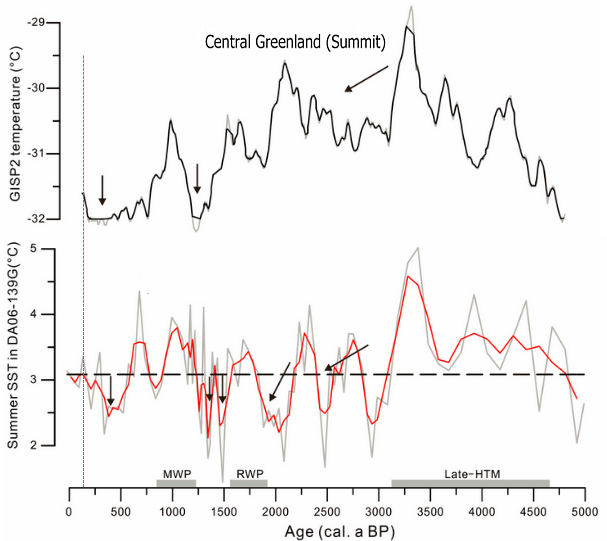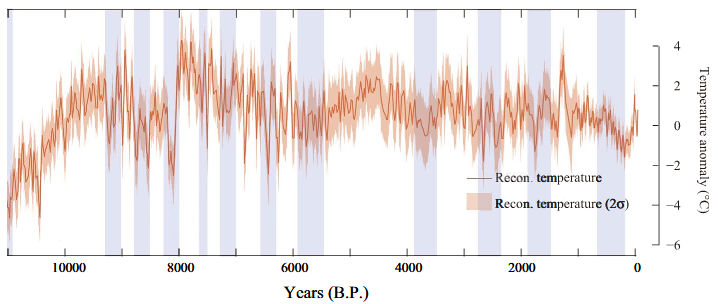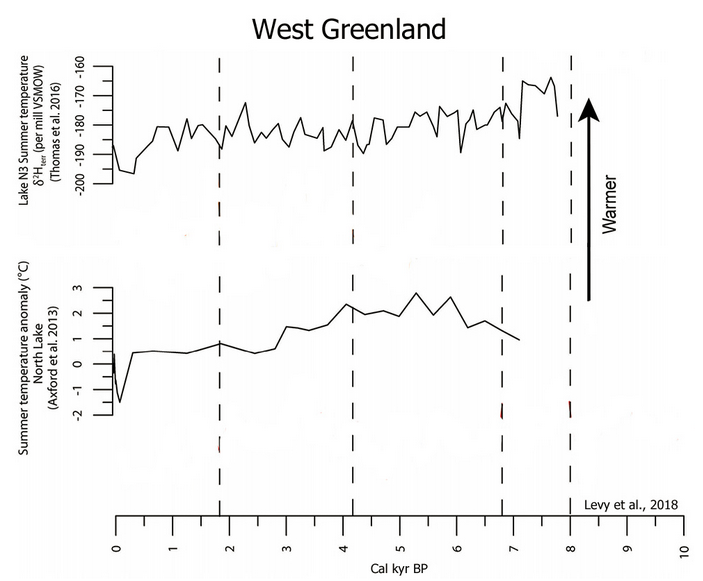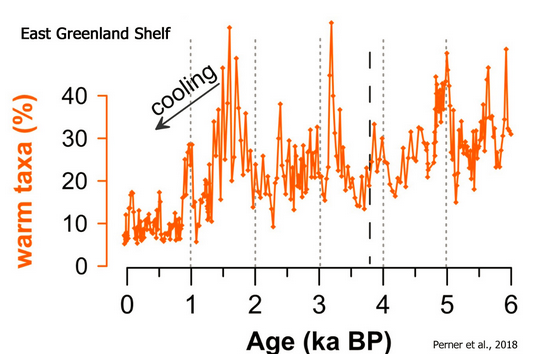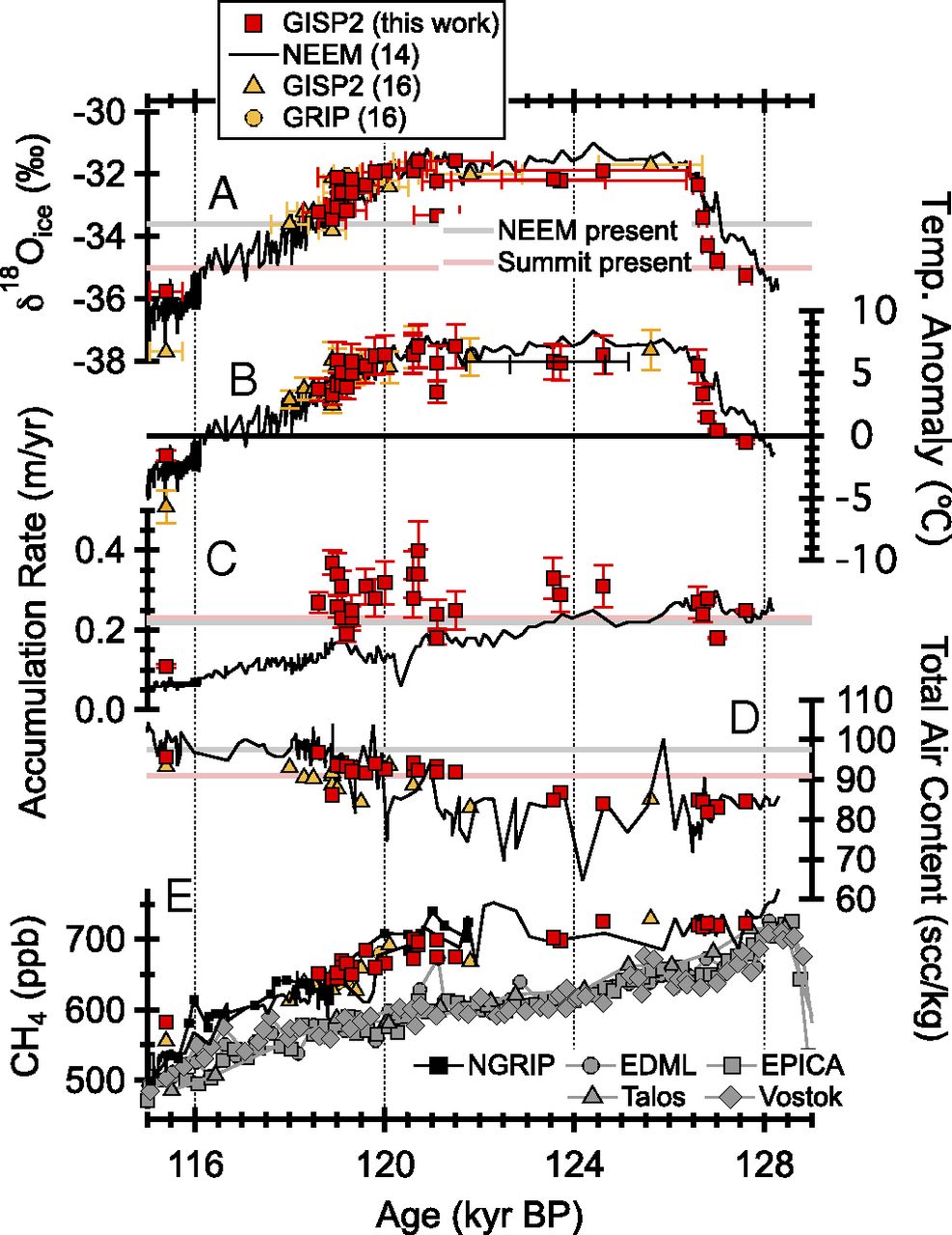 ISLAND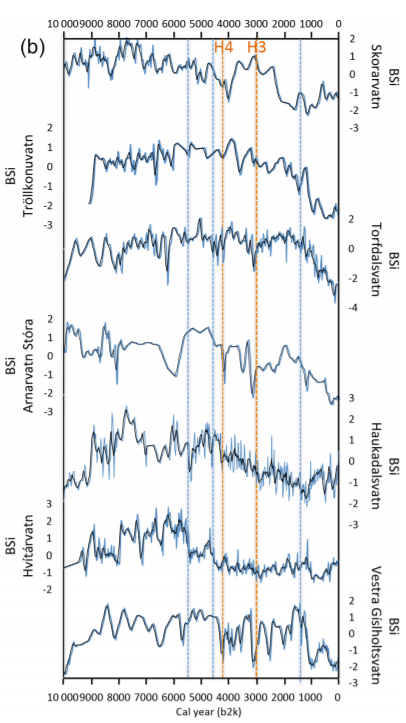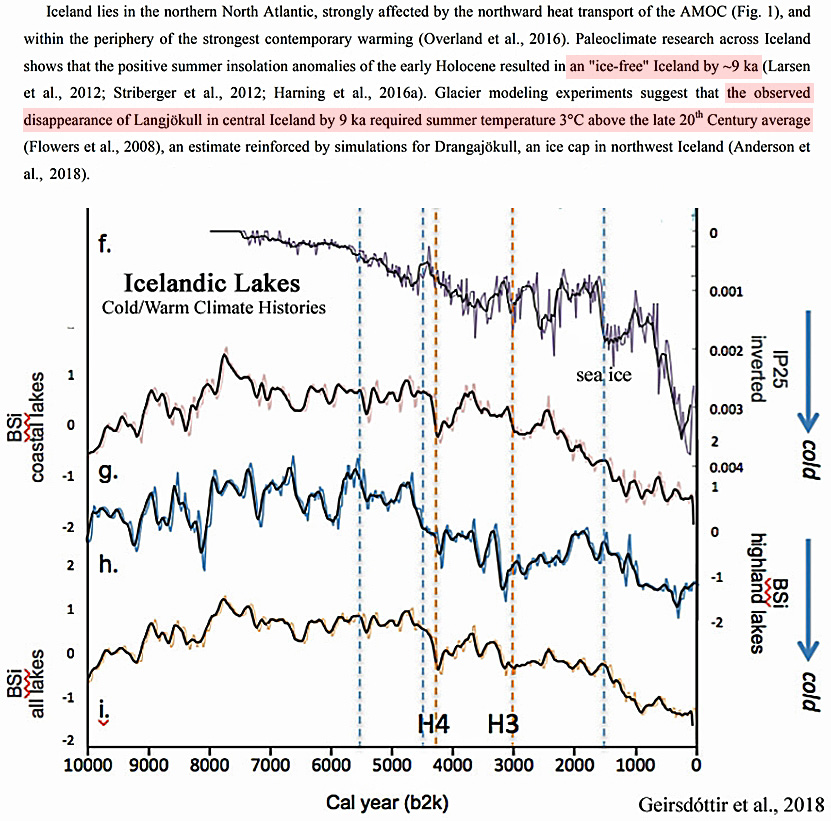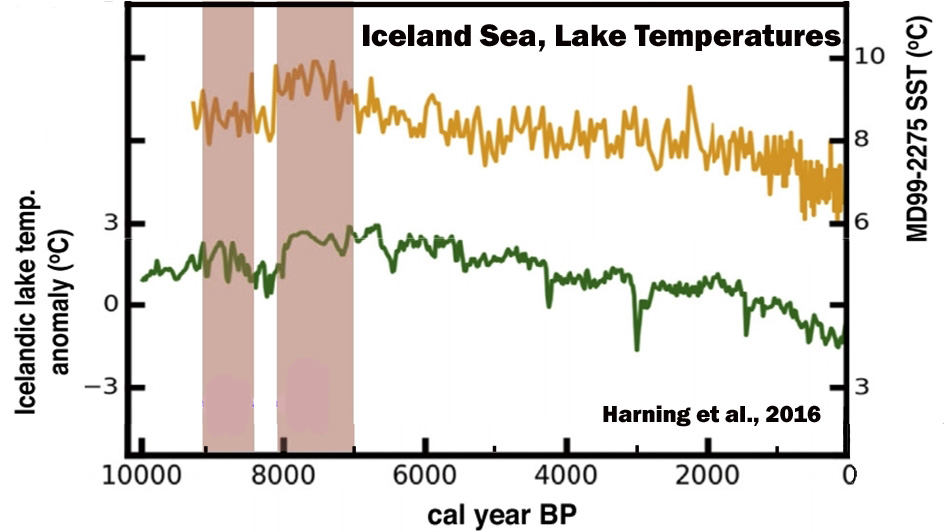 JAPAN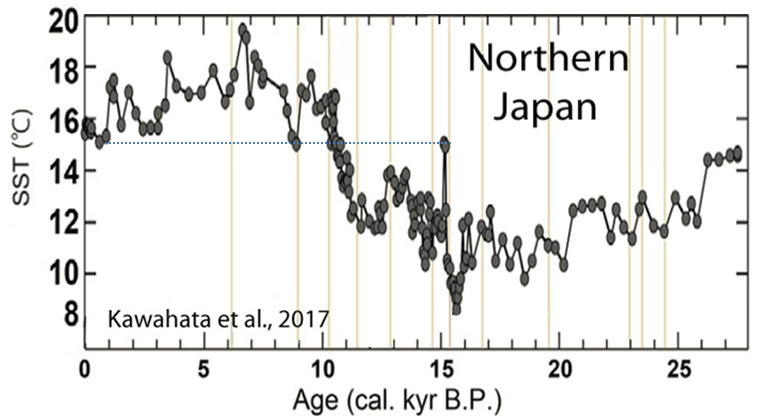 KINA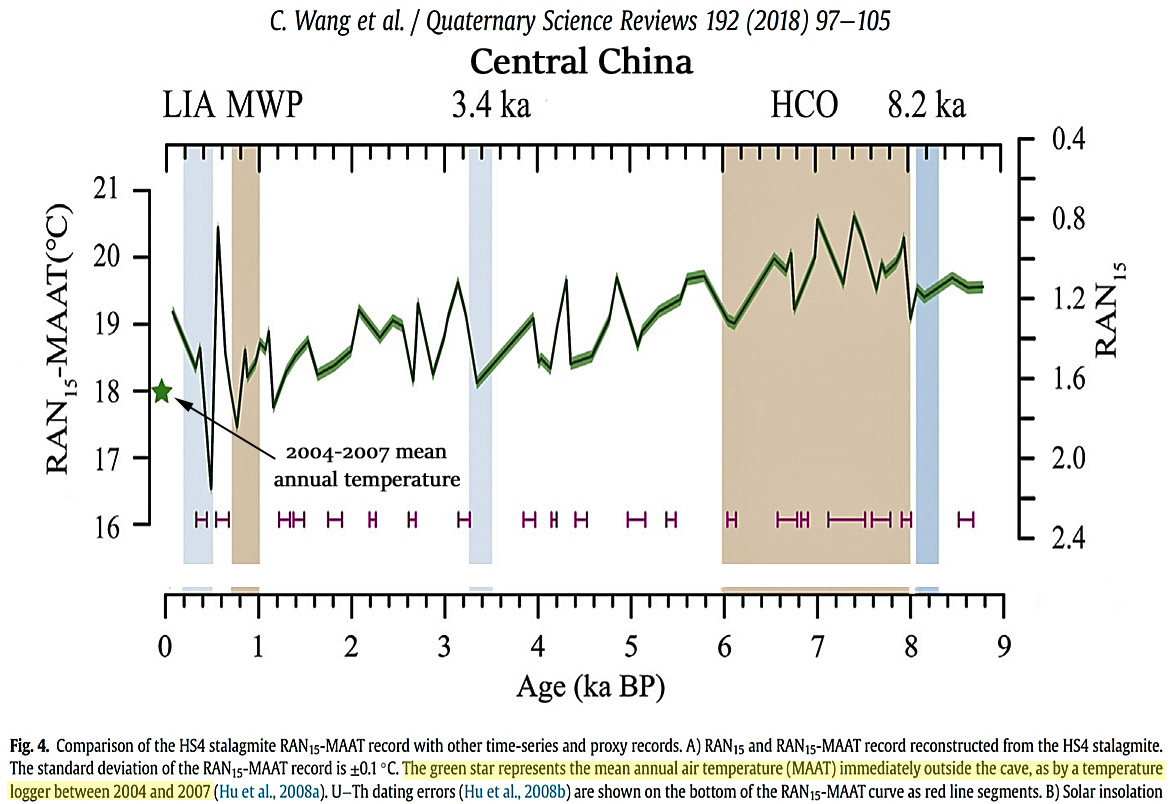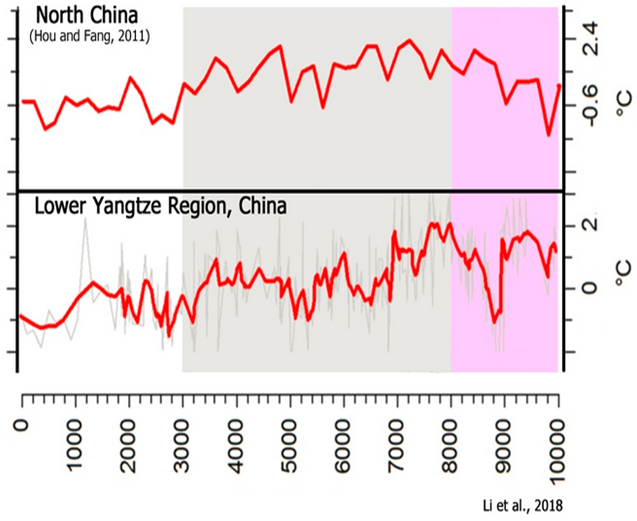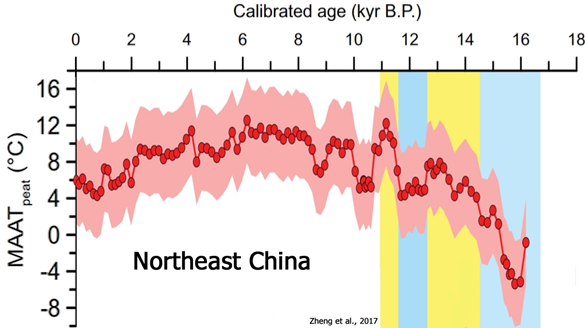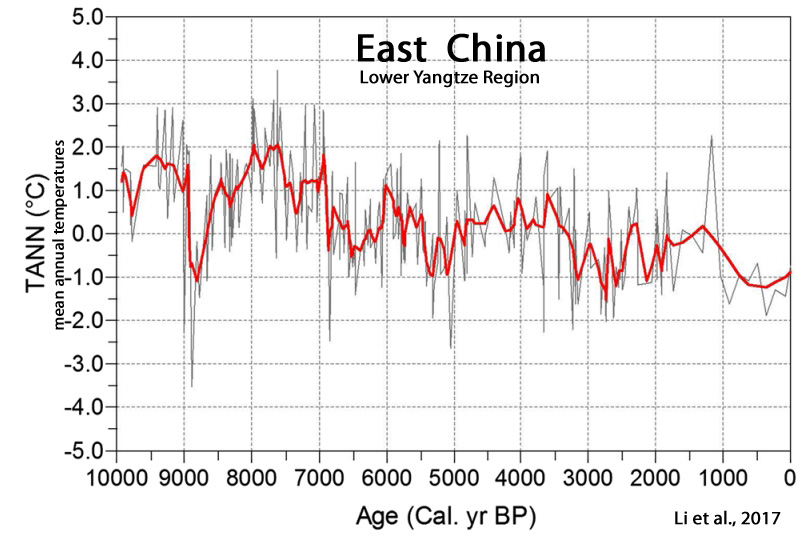 SKANDINAVIEN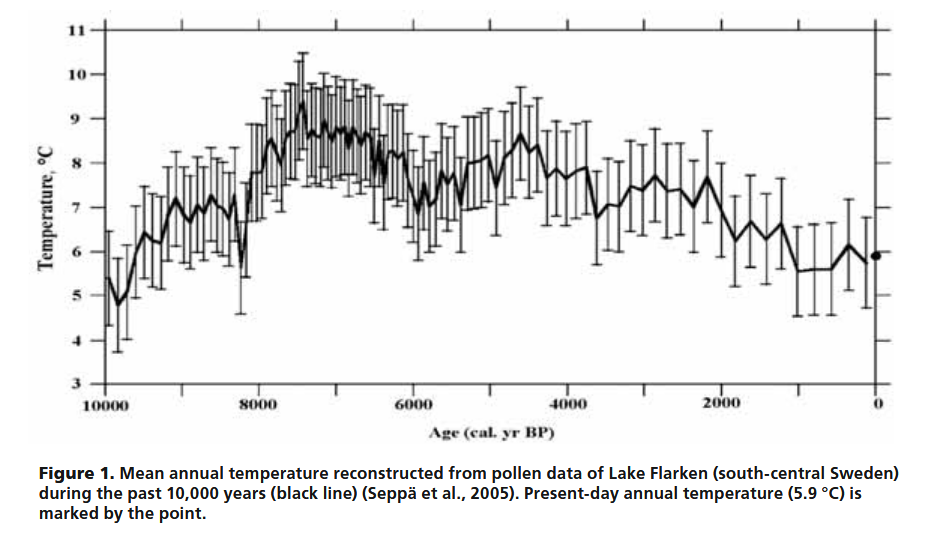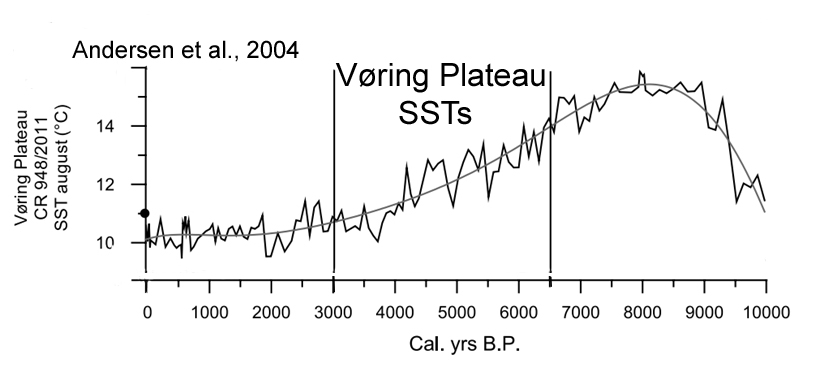 SAHARA mv.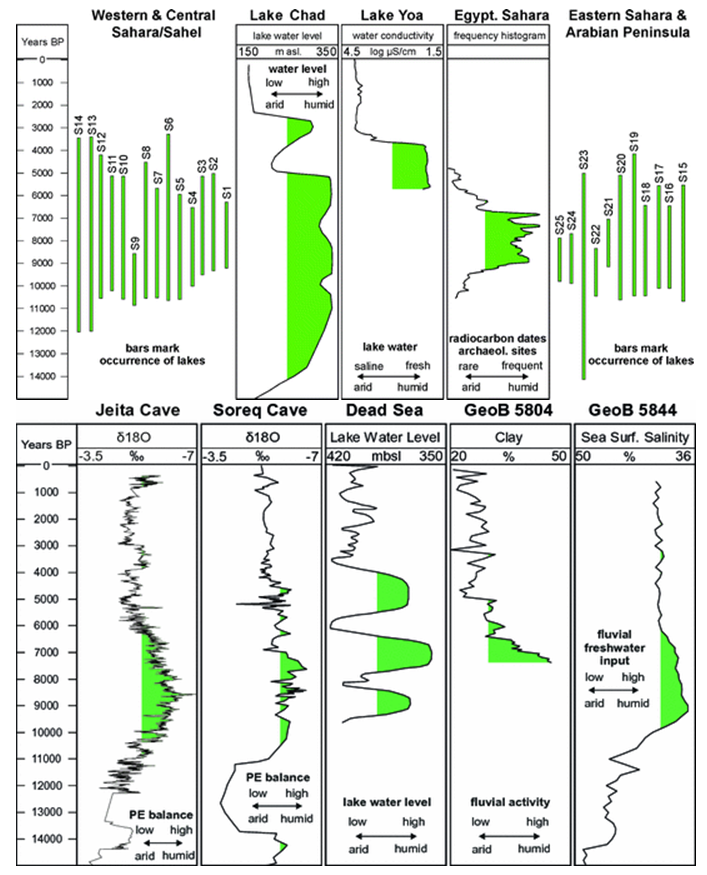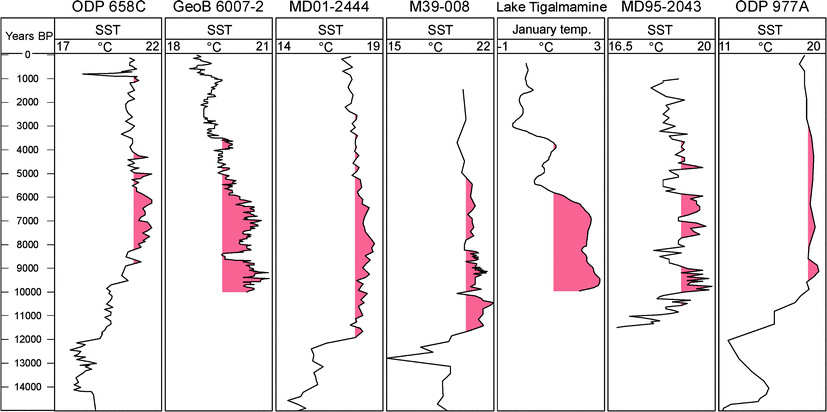 STILLEHAVET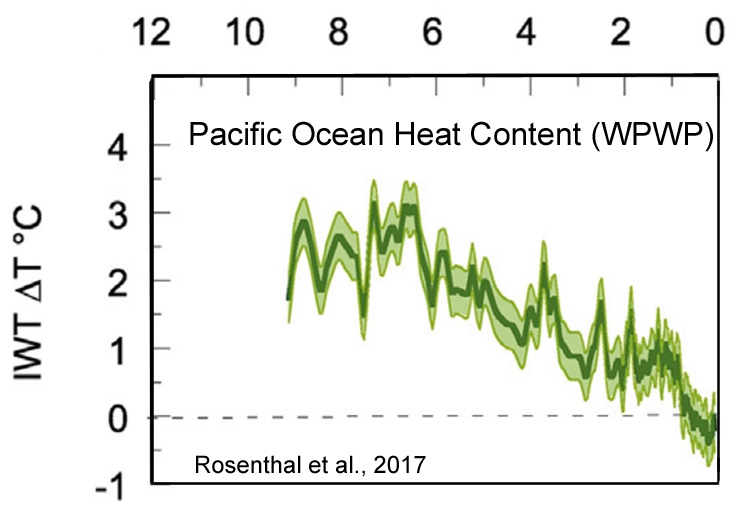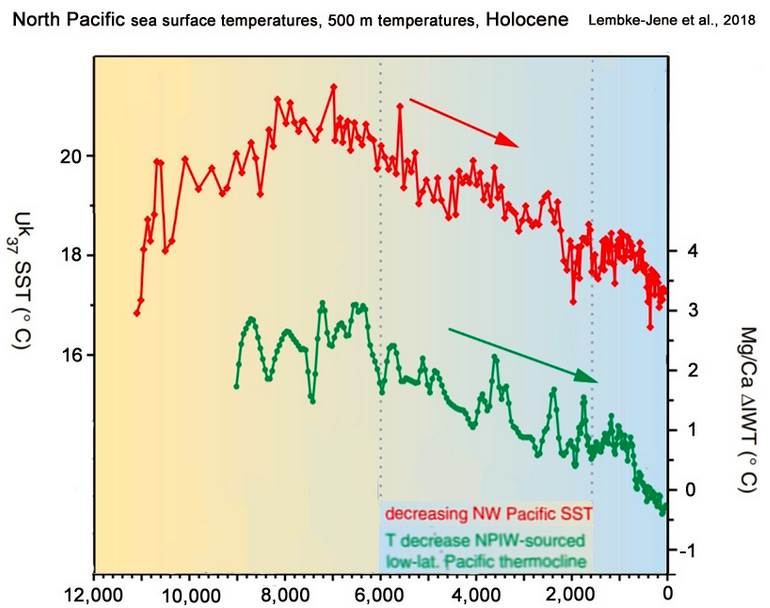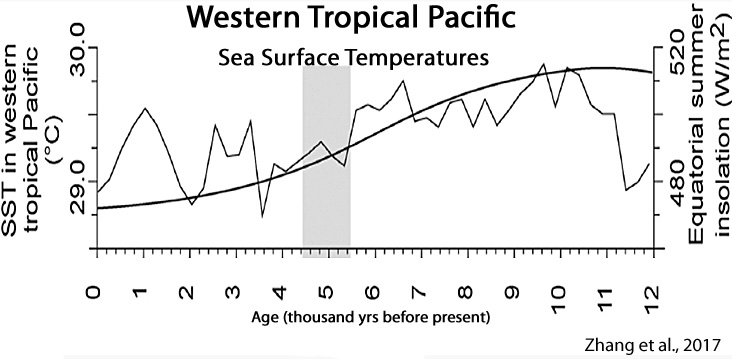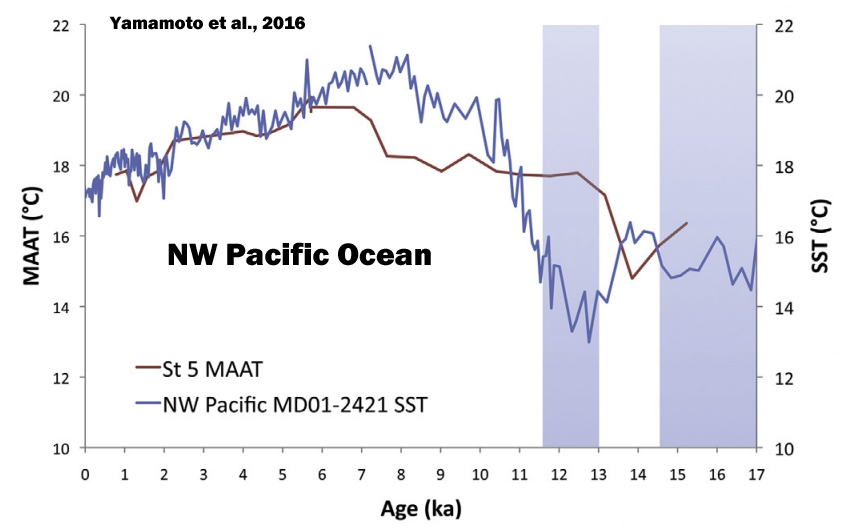 TIBET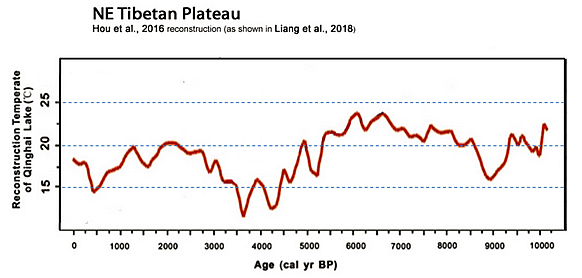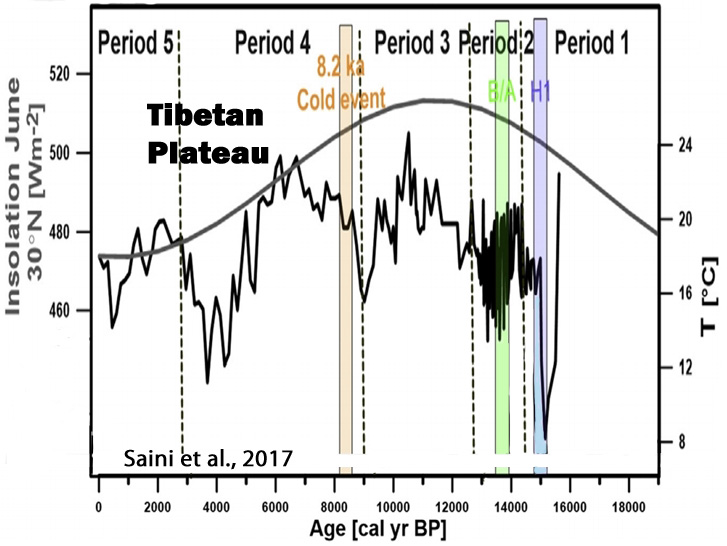 USA